TechRules has realized that the investor's journey is filled with uncertainty when it comes to making decisions. That's why we have developed a sophisticated classification system for our community My T-Advisor, taking it as a reference for the portfolio structure ensuring a unique and improved digital experience.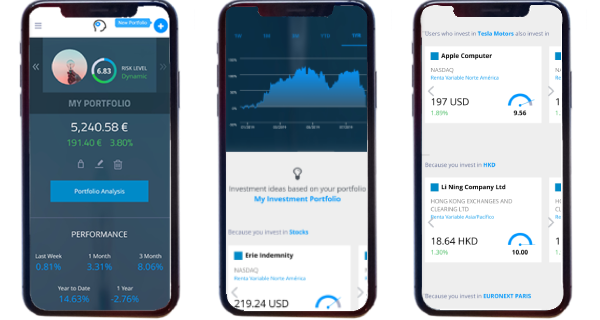 After running a deep analysis of our community, we realized that many investors have more in common than they had noticed. Taking this as a starting point, we have looked for the best way to make the investor's digital journey more suitable according to their needs and making it as effortless as possible.
To achieve this our algorithm:
Identifies groups: On our 40,000+ investor's community, we have been able to identify different users with similar investment characteristics.
Identifies the most suitable product: Once we have been able to identify the different groups, the algorithm looks for the asset which best fit with the investor according to its profile.
Our system is designed to identify the best asset for each investor using technology based on Machine Learning that runs automatically on a daily basis. This, every time the investor uses the platform and/or tools at www.mytadvisor.com, will get the most up to date information. That information can be used to look for new financial assets in order to improve the future results of the investment portfolio.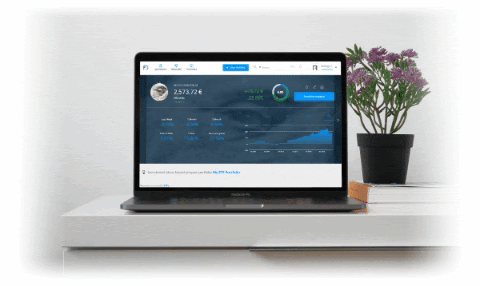 The main goal of T-Advisor has always been the use of technology in order to improve the user experience, helping them to build and manage their portfolio in the most efficient way. These types of actions are looking to minimize the investor's effort and reduce the time of a complex and exhausting searching process for new assets in a large universe of financial assets. This customer-centric strategy uses the broad and deep market knowledge of our financial community to improve the performance of their portfolio.
My T-Advisor is a leading solution that provides a set of tools for independent advisors and investors. My T-Advisor was developed by TechRules, leader in innovation and technology development and international reference to a wide investor community.
See original article: https://www.techrules.com/techrules-designs-new-algorithm-based-machine-learning-help-discover-new-specific-investment-ideas-investor/
About TechRules
TechRules is a leading consultancy and wealth management software provider for financial entities, focused on the digital transformation in financial services. For more than 20 years TechRules has developed cutting-edge modular and scalable solutions for the whole financial sector: retail and personal banking, private wealth managers, fund managers, IFAs and family offices. TechRules's flagship solution is Tower: a global comprehensive platform built up with APIs to respond to any final customer demand and to any management process.
#wealthtech #digitalizationofwealth #financialadvisors #advisorclientengagement #clientengagement